Customers can also benefit from our ability to provide Asphalt, Sand and Gravel and other construction materials required for their projects direct from our material resource companies. This allows our customers to choose from a vast "menu" of products and services that can be packaged together in many ways to further simplify the most complex project.
Construction Aggregates
Beverly Materials L.L.C. has provided quality sand and gravel products to meet customer needs in commercial, residential, state and Federal projects for nearly 50 years.  Beverly Materials operates three sand and gravel pits, one in East Dundee Illinois and two in Huntley, Illinois.  We also operate a Limestone Quarry in Belvidere Illinois and several Clean Fill Dumps.  These sites produce a wide variety of natural aggregate products as well as several recycled construction material products.  Visit us at:  Beverly Materials LLC
Asphalt Sales
Since the 1950s Allied Asphalt has provided high production asphalt manufacturing plants in Bartlett, Franklin Park, Huntley and West Chicago, Illinois. Quality asphalt mixes for highways, commercial parking lots or driveways are available. No order is too small.  Allied Asphalt plants are strategically located across the Chicagoland and Northern Illinois area from the Northern Chicago limits to all the collar counties including Cook, Du Page, Kane and DeKalb.  We are here to service all your mix and aggregate needs. Visit us at: Allied Asphalt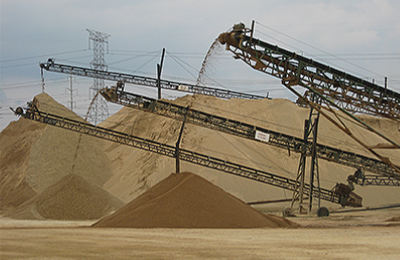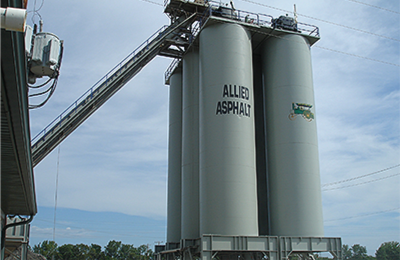 We can provide a total turn- key solution, including project management that sources and schedules optimal delivery of the finished product, or simply perform the construction work leaving the construction materials and delivery details to the customer. Our unique abilities allow the customer to choose to manage some or all aspects of their project independently, or to choose to have our project teams coordinate more aspects of the project, while simplifying the project management load for the customer.
Our materials resources companies can provide recycled materials, ready mixed concrete, hot mixed asphalt and crushed stone, sand and gravel products that meet or exceed all federal, state and local specifications. With hot mixed asphalt, ready mixed concrete and aggregate operations all over northern Illinois, we are ready to deliver the high quality products you require day or night!
Construction Material Sales
Whether you need top quality, state approved materials, landscape stone for your garden, a new driveway, a village road resurfaced or an Interstate highway built, Plote Construction can take care of it all!