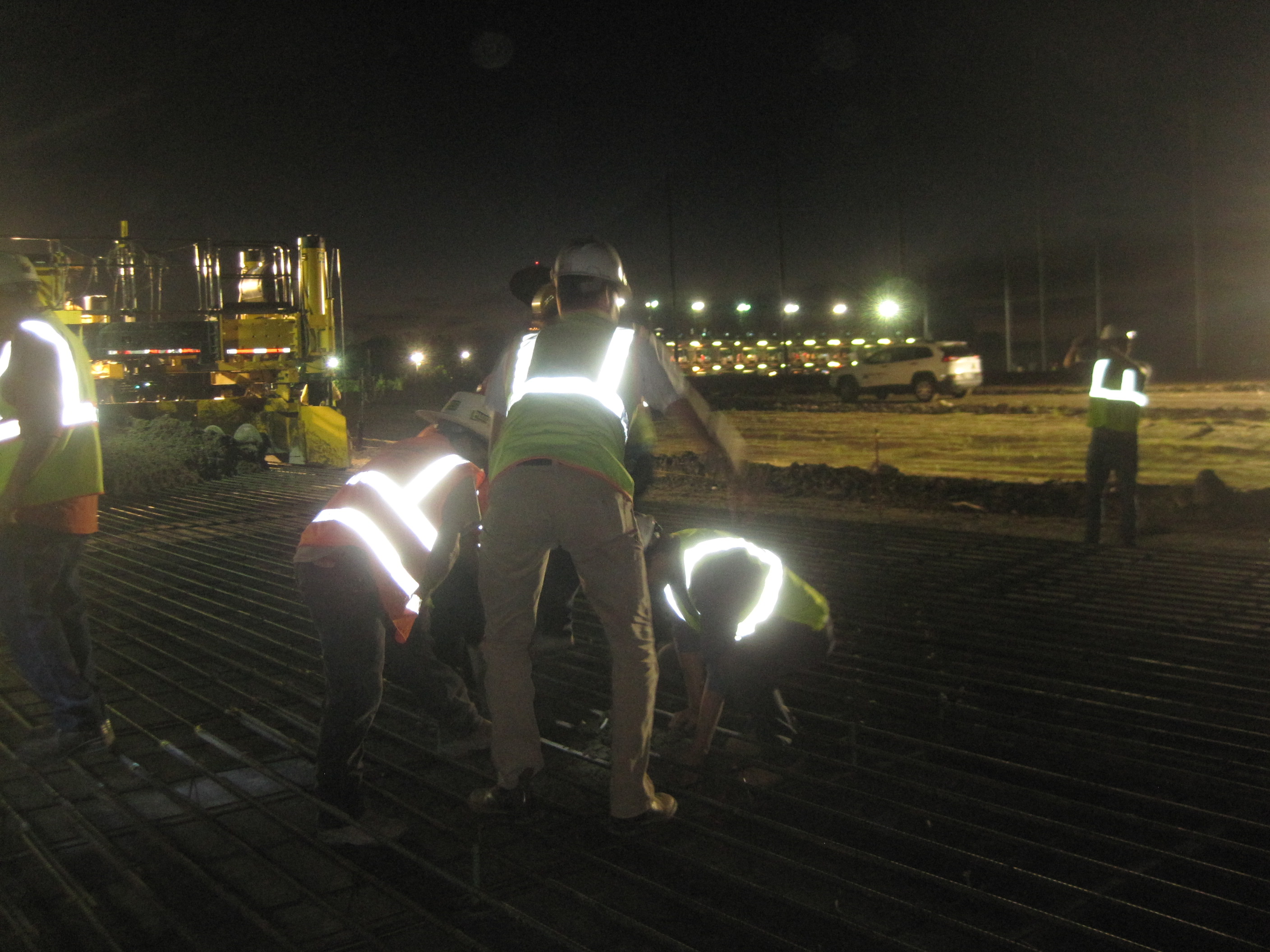 Plote Construction is committed to conducting construction operations in the safest manner possible.   With an industry leading safety record, and a thorough construction safety program, Plote demonstrates this deep commitment and dedication to safety.  Our motto is, "Everyone goes home, every night!".  We kick off every construction season with an "All hands on deck" safety breakfast where we cover important safety issues and refresh everyone on our first priority:  Safety.  See below for more highlights of our safety program.
Jobsite Safety Inspections
Plote jobsites are inspected daily for traffic control, employee work practices and PPE usage by the Safety Engineer and an outside Safety Contractor to ensure the employees are following the company's safety program.
Weekly Toolbox Talks
The foreman and superintendents engage our employees in a weekly safety talk to review a new safety topic and review any incidents from the previous week .
Monthly Safety Board Meetings
The board is comprised of safety department personnel, superintendents, and executive staff. The purpose of the board is to review incidents and develop new policies and procedures for the safety program.
Accident Investigations
Accidents and injuries are investigated by the safety department. We use a root cause analysis to determine the underlying factors into the incident.
Annual Safety Training
All of the superintendents and foreman have been OSHA 30 hour trained. Annual training for PPE usage, first aid, CPR, traffic control, flagger certification, forklift, and excavation safety are done between January and March.
Compliance with OSHA, DOT, EPA and State Regulations
We participate in the OSHA Strategic Partnership Program in participation with Underground Contractors Association. This program is for contractors who are committed to working hand in hand with OSHA on safety issues for employees and the general public.
Zero Tolerance Drug / Alcohol Policy
Plote believes there is a direct connection between the number of job-related deaths, injuries and incidents of property damage and the use of drugs and alcohol in the workplace.